...that it is May?
...that summer is almost here?
...that we survived this year?
To say that "it's been a year," would be an understatement. And we all thought LAST year was challenging. We had no idea. But we made it! YOU made it! You should be so proud of your staff and of yourself. Thank you for the dedication (and medication) that it took to complete this amazing project this year. You have provided such a great account of such a weird year, and we guarantee it will be one of the most unique and most coveted yearbooks these students ever own! Take a bow, my friend!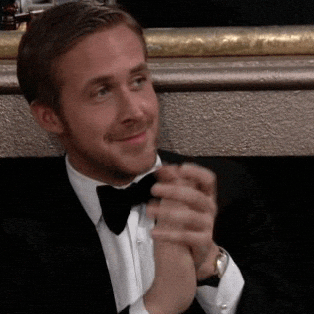 But now that you are done (or almost done), we know you are eager to get to your much-deserved summer. So, here are the answers to the questions that will help you reach the figurative finish line.
What are "Yearbook Overs" and how do I handle them?
Balfour always prints and ships extra books in case a defective book is included in your shipment. In that rare case, that book can be replaced by one of the overs that are sent to you. You also have the option of selling the overs to students that had not pre-ordered. On your final invoice, you will see that you are charged for the overs that are sent to you. If you do not use or sell these overs, that charge can be credited to your account. You account can only be credited for the number of overs that were sent to you.
How do I get credit for the overs we don't need or the rare books that may be damaged?
If you have overs that you would like to receive credit for, you will need to fill out the "Copies In Excess of Order" form that comes with your final invoice. Simply fill out that form, deduct that amount from your balance, and send it in with your final payment. NOTE: You must request credit for your overs within 60 days of your invoice being sent. If your bookkeeper needs a clean invoice with the credit for the overs applied, please reach out to either Ali or I and we will get a new one processed and over to you as quickly as possible.
The last step to receive credit for overs is to return the overs to us. Please put them in a safe place for the summer and we will collect them from you at our fall meeting or you can simply recycle the extra books.
How do I check my online sales?
In order to check your online sales, you will need to log into http://studio.balfour.com. Once you have entered http://studio.balfour.com, on this main page, if you have sold any books online, you will see a graph displaying how many books you have sold online, how many you have sold on-campus and how many you have left to sell.
For the purpose of viewing a list of buyers, you will need to click Sales and Orders > Sales Reports. There you will find several reports that you can choose to view. Our preference is the Distribution Report.
Tell my about my final invoice and my account balance:
Once your yearbooks arrive, you will be emailed a final yearbook invoice. This will show you the balance of your account. It will also show you credits to your account. These could be the deposit payments you made throughout the year or any online orders.
If you would like to see a history of payments or deposits, you can log into http://studio.balfour.com and click Sales and Orders > Sales Reports > Payment Report. If you have any questions or concerns about your final yearbook invoice, don't hesitate to contact us.
Parents paid for books at balfour. Why are we being charged for those books?
We get this question a lot, and totally understandably. When parents paid for their books online, that payment went into your schools account here at Balfour (almost like a bank account). We held that money for you and when we sent the final invoice with all the yearbooks charged to is was sent, we added the money collected from online sales on that invoice as part of your credits. So, we did charge for them, but that amount was covered by the balfour.com credits to your account. Clear as mud, right? Let us know if you have more questions!
What if I won't be the yearbook adviser next year?
If you know that you will not be the yearbook adviser in the fall, please contact us with the name of your new yearbook adviser (or of your administrator or parent organization president if a new yearbook adviser has not been chosen). If you want bonus points, it would be wonderful if you would introduce us to your new adviser or your administrator via email so that they have our contact information as well. Once we know who will be taking over, we will change the contact information for yearbook purposes over the summer so that the yearbook kits and resources go to the correct person this summer and in the fall.
Are there any upcoming training events for students?
We love hosting our annual training events and we have missed seeing our yearbook friends face-to-face! Typically we host our overnight YBKC summer camp and multiple fall workshops in different locations for our middle and high schools. Last year, as you know, was a little different. Due to the pandemic, we were forced to cancel YBKC last summer, but hosted an amazing virtual event that went off without a hitch (minus those Zoom bombers that decided to pop in a few of our sessions. Who knew that was even a thing?)
Because we are still in the tail end of this pandemic, we have been forced to move our planned Yearbook YOUniversity overnight summer event (our new name for YBKC Summer Camp) to late August and because of that, it only makes sense to consolidate events.
We are super excited about the new late summer/early fall training event that is sure to get you off on the right foot. You won't want to miss this! If you typically attend one of our one-day fall workshops, plan on this event instead or chat with us about other options!
An overnight training experience in all things journalism
for High School students
AND
a day camp experience for in-depth yearbook planning
for Middle School students!
"I see the scholarship deadline is May 31.
The only thing I might not know at the time of registration, in order to meet the deadline, is the names of the students. Can we reserve spots and fill in names later?" Of course it is best to register with the names of the actual students that will be attending, however, because the deadline for schools that scholarship students is May 31, we know that may be difficult in certain situations. If you are a school that scholarships students to attend and you know you will use those scholarships but don't know the specific student that will use it yet, please email Whitney or Ali by MAY 31 requesting those scholarships. All unused scholarships will expire after May 31, 2021. If you have further questions or concerns regarding the deadline for scholarshipped students, please contact your rep.
I have a few questions and/or concerns about camp. Where can I find more answers?
We understand that committing to such an event may leave you with additional questions about payment, lodging or rooming questions, or concerns about not being able to attend. Check here for answers to your additional questions. If you have more questions that we did answer at balfouryearbookyou.com, please email Ali or I and we will get to the bottom of it.
What about adviser specific training opportunities?
In addition to our August camp event, Balfour is bringing our Annual Adviser's Workshop to yearbook advisers (of all levels) in July! Rather than flying to Dallas, enjoy the best adviser training workshop in the country from the comfort of your own home! Get ready for an epic online event giving you the connections, community and confidence you need for your 2022 publications! The best part? Ali and I are going to cover the cost for each of our middle school and high school advisers to register....it is just that valuable that we want each of you to attend. This one is on us! To register, click the image below.
How can I prepare for fall yearbook sales?
We will be in touch with you this summer to help you prepare for your Back To School sales campaign. We will set up your online sales site (if you would like one) and prepare a sales form for you so that you are ready to collect orders as parents enter the school in the fall. In order to do this, we will need to know what you are selling your books for so that we can get this set up for you. Please be thinking about that so that we can get you set up for the fall before the summer even ends! If you are ready to do that NOW, great! Just let us know your sale price, and we can set it up this week!
How else can I get ahead this summer?
We are ready if you are! Here is everything you need to get going!
Summer Office Hours:
As you know, you are welcome to call or email us anytime. As your dedicated Balfour yearbook specialists, we are always here to help. We will be training and teaching at some virtual yearbook summer camps and rep events this summer, so during times when our responses may be a little slower, you will be in good hands.
Here is the contact information for our team that can help you as well:
Bill Postlewait, StudioWorks and Encore Account Executive:
bill.postlewait@balfour.com, 800.947.0430
Nancy Dewees, BalfourTools Account Executive:
nancy.dewees@balfour.com, 800.947.0417
Cathy Simoneaux, BalfourTools Account Executive:
Catherine.Simoneaux@balfour.com, 800.947.0408
General Tech Support:
800.947.0510
Thank you for a great year; you have done a wonderful job! Please do not hesitate to call or email us if you have any questions this spring about delivery, distribution, or billing. The countdown to summer is on....but we are here, as always, to help! The yearbook rep's job is never done and WE LOVE IT! Thanks for all you do and for all the hard work this unprecedented year.